Meet the
Baily Family Law Team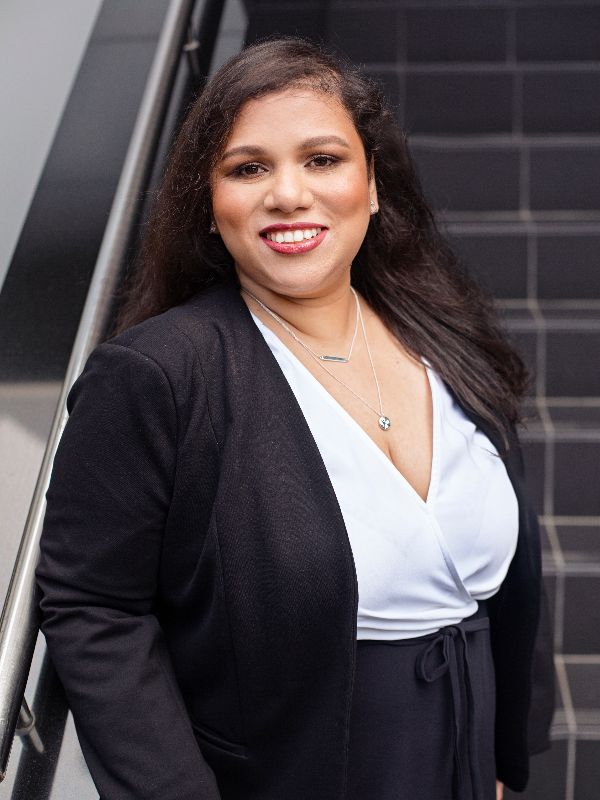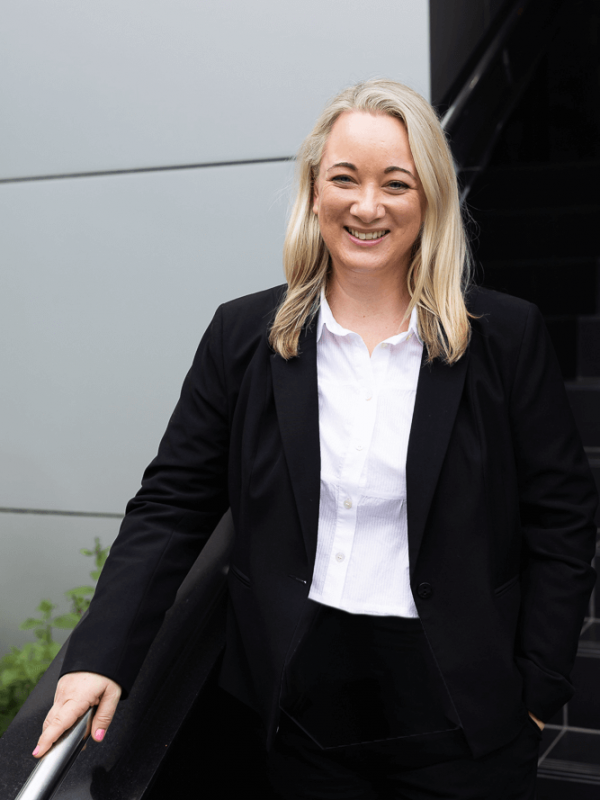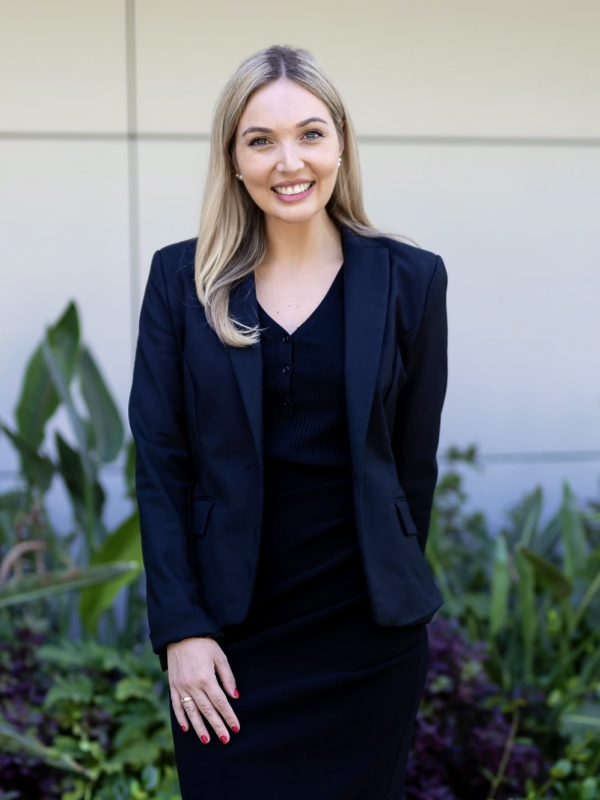 Managing Director
Samantha Baily
LLM, LLB, BA, GDLP
(08) 6555 3953
samantha@bailyfamilylaw.com.au
Meet Samantha, our Founder & Director, who holds a Masters Degree in Law, and was admitted to practice before the Supreme Court of New South Wales in 2003, and before the Supreme Court of Western Australia in 2007.
For the past 18 years, she has practiced exclusively in family law, having worked at two of the largest family law firms in Perth. She established Baily Family Law, bringing with her a potent combination of legal knowledge and real-world experience.
As a nationally accredited mediation provider, Samantha can provide clients with a wider range of options to resolve their family law conflict by offering alternative dispute resolution mechanisms such as mediation and arbitration rather than simply advising clients to fight it out in the Family Court like too many family lawyers do.
Samantha has extensive experience as an Independent Children's Lawyer in countless proceedings before the Family Court of WA, and significant experience in high-level child abuse, alienation and risk cases. She is an active member of a number of Legal Aid Panels and is also an Independent Children's Lawyer.
In addition, she regularly volunteers at the Joondalup office of the Northern Suburbs Community Legal Service, as well as donating her time each month to assist WREN, an organisation assisting women who are escaping relationships as a result of domestic violence. Samantha is also named as a recommended Leading Parenting, Custody and Children's Matter Lawyer in the 2018, 2019, 2020 and 2021 Doyles Guide.
Senior Associate
Bobbee Whittome
LLB GDLP
(08) 6555 3953
bobbee@bailyfamilylaw.com.au
Bobbee joined the Baily Family Law team as a Senior Associate in early 2022.
She graduated with a Bachelor of Laws from Murdoch university in 2011 and admitted to the Supreme Court of Western Australia in 2012, after which she worked for the Legal Aid Commission of Western Australia in alternative dispute resolution and the duty lawyer service at the Family Court of Western Australia.
Bobbee practices in all areas of Family Law, and has a particular interest in complex parenting cases involving children at risk, mental health issues and family violence.
Bobbee is a member of the Family Law Practitioners' Association of Western Australia and the Law Society of Western Australia. She is a qualified Independent Children's Lawyer and was voted 2019 Rising Star in Doyle's Guide.
Senior Associate
Robyn Watson
LLB LLM GDLP
(08) 6555 3953
robyn@bailyfamilylaw.com.au
Robyn graduated from Murdoch University and was admitted to practise as lawyer in the Supreme Court of New South Wales and the Supreme Court of Western Australia in 2005.
Robyn has a wealth of knowledge in the area of family law and regularly appears in the Family Court of Western Australia. Robyn loves trying to find clients an amicable solution to their family law matters however is well versed in navigating Court proceedings.
Robyn's friendly and warm attitude along with her practical legal advice makes her an asset to Baily Family Law.
Senior Associate
Rachel Milton
LLB GDLP
(08) 6555 3953
Rachel@bailyfamilylaw.com.au
Introducing Rachel, who brings a practical and solution-focused approach and enjoys working with clients to achieve a result tailored to their unique circumstances and family situations. She joined Baily Family Law in September 2020 having previously worked exclusively in the areas of family law, restraining orders, child protection and care matters since 2015.
Rachel believes there is a clear benefit to settling disputes at an early stage and brings experience and knowledge in relation to which settlement options will be most suitable for clients' particular issues.
In cases where the matter is not able to be resolved or court proceedings are necessary, she appears in the Family Court of Western Australia and the Magistrates Court (restraining order matters), including at trials, and is able to confidently advise clients in relation to those proceedings at all stages.
Prior to working as a family lawyer, Rachel worked for both Legal Aid WA and Legal Aid NSW and brings a diverse range of experiences to her legal practice. She is a strong believer in the principles of social justice and is on the Legal Aid WA panels for family law, restraining orders, care and protection, dispute resolution and the family law cross-examination scheme.
Rachel also regularly volunteers at Subiaco Justice Centre giving legal advice in relation to family law matters. Outside of work, she has a busy family life and very little spare time, during which she enjoys bike-riding, reading and cooking.
Senior Associate
Loretta Carè
LLB GDLP
(08) 6555 3953
loretta@bailyfamilylaw.com.au
Loretta is a highly experienced and renowned Family Law practitioner with 30 years of experience across all areas of family and de-facto law matters. She joined Baily Family Law in October 2021 having previously worked as a Senior Associate for one of Western Australia's largest independent full-service law firms.
Loretta brings extensive experience in both negotiated settlements and Family Court litigation, Loretta's skill and expert knowledge covers all areas of divorce, separation, property settlements, parenting plans, complex financial matters, spousal maintenance and sensitive children's matters.
Associate
Caitlin Ede
LLB, BA, GDLP
(08) 6555 3953
caitlin@bailyfamilylaw.com.au
Caitlin is one of Baily Family Laws longest-standing team members. She graduated with a Bachelor of Laws from Murdoch University in 2017 and proceeded to complete her College of Law in 2018.
After graduation Caitlin worked at a commercial law firm before she began pursuing her interest in family law. Her interest in this area of the law is what subsequently led her to becoming a much-loved and respected team member at Baily Family Law.
She commenced her employment with BFL in July 2018, initially as a Law Clerk, until she was admitted to the Supreme Court of Western Australia in late 2018 where she continued her employment with Baily Family Law as a Lawyer.
Caitlin has a particular interest in Parenting & Care and in Protection matters. Caitlin also holds a Bachelor of Arts with a major in Psychology from the University of Western Australia, which affords her a professional, emphatic and mindful understanding of the emotional needs of every client.
Junior Lawyer
Leon Belica
LLB GDLP
(08) 6555 3953
leon@bailyfamilylaw.com.au
Leon recently graduated from the University of New England with a Bachelor of Laws, before being admitted as a practitioner in the Supreme Court of Western Australia in October 2021.
Leon joined the BFL family in 2019 as a paralegal whilst completing his law degree. Following his admission, Leon is excited to continue practicing in the area of Family Law, joining the Baily Family Law legal team as a Junior Lawyer in 2021.
In his down time Leon enjoys staying active by going to the gym, cycling, and playing basketball.
HR and Office Manager
Swarali Kembhavi
LLB BA Grad Dip. in Human Resources Management
(08) 6555 3953
ali@bailyfamilylaw.com.au
Swarali is a graduate of Western Sydney University where she has completed a Bachelor of Laws/Bachelor of Arts majoring in History and Political Thought. A short while after her graduation she relocated to Perth and obtained a Graduate Diploma in Human Resources Management from Curtin University. She joined the BFL family as a Law Clerk and Paralegal in May 2019.
Swarali has extensive experience as a paralegal and has recently made a lateral move within the firm as a Human Resources and Office Manager. She is an accredited Mental Health First Aider, as she considers this to be essential for the mental health and wellbeing of staff and clients.
In her spare time, Swarali enjoys reading and listening to podcasts.
Paralegal
Siobhan Ede
(08) 6555 3953
siobhan@bailyfamilylaw.com.au
Siobhan is currently pursuing a post-graduate Juris Doctor at the University of Western Australia. She graduated from Monash University in 2019 with a degree in Criminology and a minor in Human Rights.
Siobhan joined the BFL family bringing with her extensive experience in customer-oriented roles which compliments the skills and approach we value in addressing our clients at a very sensitive time in their lives.
She is a highly competent paralegal and has been supplementing her law studies with work experience in the field. She hopes to continue her career in law upon completion of her post-graduate study.
Paralegal
Maddy Zulsdorf
(08) 6555 3953
maddy@bailyfamilylaw.com.au
Maddy is a law student at Murdoch University whose interest in the law started in childhood. Maddy has been working in the field of family law on and off since 2015 and is progressing towards practising in the field once she graduates.
Maddy's experience in administrative roles has enriched her skills as she has been communicating with clients of all ages and backgrounds. Outside of the law, Maddy enjoys staying active at the gym, playing soccer, and spending time with her friends, family and animals.
Paralegal
Fleur Robinson
(08) 6555 3953
fleur@bailyfamilylaw.com.au
Fleur is currently pursuing a Bachelor of Laws at Curtin University and is expected to graduate at the end of 2022. Fleur comes from a background of both criminal law and family law and intends on continuing to develop her skills in both areas of practice following graduation.
Fleur joined the BFL team as a Paralegal in April 2021 and brings with her a wealth of knowledge and experience in both family and criminal law. Fleur also has a Certificate III in Ballet Performance and enjoys listening to podcasts in her free time.
Paralegal
Emjay Lyon
(08) 6555 3953
emjay@bailyfamilylaw.com.au

Emjay's passion and interest in the field of law stems from an early age. Originally from Canada, she decided to move to Australia in 2015. She is an experienced paralegal with a Diploma in Legal Services from the College for Law, Education and Training and her career so far has enriched her with an abundance of professional skills and global experience.
Emjay has been working in the area of Family Law since January 2019. Having found her true calling in life, she has now commenced studying law at Charles Darwin University and is working towards progressing in the field once she graduates
When the legal hat comes off Emjay loves to spend time with her ferrety fur family, read and paint and enjoys spending time with friends and family.
Emjay joined Baily Family Law in November 2020 and is already a valued member of our team.
Reception and Legal Assistant
Lucy Stone
(08) 6555 3953
reception@bailyfamilylaw.com.au
Lucy joined the Baily team in March 2021 as our receptionist, bringing with her an Honours degree in English Literature.
Her priority as part of the team's frontline is to provide professional and friendly customer service to ensure that our valued clients always feel welcomed and comfortable.
Marketing and Administration Assistant
Georgia Fels
(08) 6555 3953
admin@bailyfamilylaw.com.au
Georgia joined Baily Family Law in August 2021, offering in-house marketing and administrative support to the team.
Georgia is a member of the Chartered Institute of Marketing and brings a high level of enthusiasm, professionalism, and interpersonal skills to her role.
Outside of the office, Georgia enjoys time spent in nature and with family and friends.
Senior Legal Assistant
Roma Brown
(08) 6555 3953
roma@bailyfamilylaw.com.au
Roma joined the Baily Family Law team in 2022 as Senior Legal Assistant, following a 33-year tenure at one of Western Australia's largest independent full-service law firms.
Roma's legal experience spans across a variety of sectors including Property, and Wills and Estates. Most recently, Roma has worked exclusively in Family Law in a Senior Secretarial role.
She enjoys baking, knitting, reading, and crocheting, as well as spending time with her two daughters and four grandchildren.
Senior Legal Assistant
Vesna Djordjevic
(08) 6555 3953
vesna@bailyfamilylaw.com.au
Growing up in Serbia, Vesna moved to Australia during her early adulthood years and subsequently spent 10 years working for Legal Aid Western Australia in various roles and across a wide range of departments. Following this, Vesna joined a top Family Law firm as a Legal Assistant before joining the BFL family in early 2022 as a Senior Legal Assistant.
Away from the office, Vesna enjoys cooking up a storm and spending quality time with her beautiful daughter.